As you know, it takes a tremendous amount of time and effort to run our Club. Having Club members step up and volunteer their time and experience to enhance Viper ownership and camaraderie is what makes this Club the best in the world. I am very happy to announce that our Club Officer positions for the 2013-14 term are set. I, along with all our members, Thank the following individuals for taking on their respective positions for the upcoming term. I am excited to work with them and know that they will help shape and lead our Club into the future.
Scott Hirko – Vice President
Art Pena – Secretary
Nino Valmassoi – Treasurer
Anhtuan Pham – Events Coordinator
Dan Everts – Track Director
Condor Run
September 9th – 9:00 am
Club Member Eric Johnson has planned a great run for us to enjoy. This is a Sunday run that will take us from Westlake Village up through Ventura, Ojai and then through the Los Padres National Forest and the Sespe Condor Reserve. We will end up in Frasier Park for lunch. Please sign up early so we can get our head count in to restaurant on time!
For more details on this event, please check our Forum post- Condor Run
Nino's BBQ
September 15th – 10:30 am
Club Member Nino Valmassoi has once again invited the Club up to his home for another great BBQ feast. Nino and Ruth cook up a storm of great food. We will build up our appetites by taking a really nice cruise up Hwy 18 and then down Hwy 330 down to Yucaipa. This is a very fun mountain road to drive with some great views of the valley floor.
For more details on this event, please check our Forum post- Nino's BBQ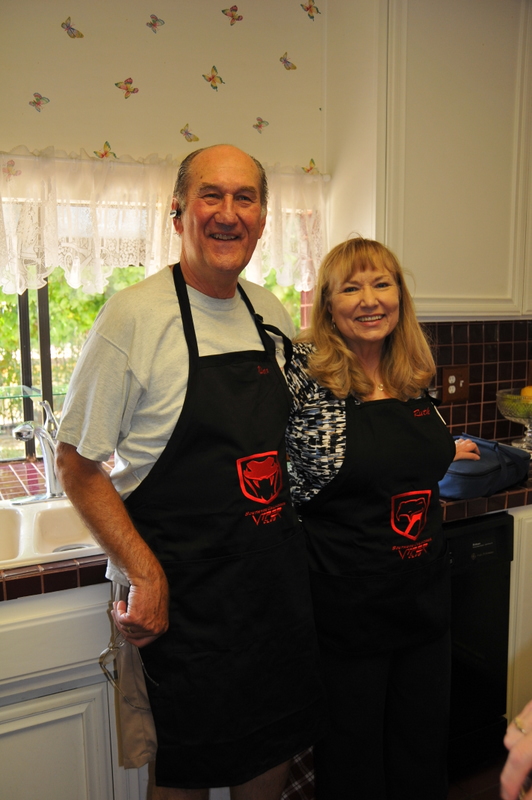 Viper Owner's Invitational 12
Charlotte, NC
September 27 – 30, 2012
The VCA is hosting the 12th Viper Owner's Invitational at the Charlotte Motor Speedway. This will be a great venue for the Viper and the Gen V! If you have never been to a VOI event, this is a MUST Do event. There will be Vipers from all over the world at this event and some of the best events you can possibly imagine. I know many of the So Cal Members are already signed up and ready to go.
For more details on this event, please check our Forum post VOI-12
So Cal Member's Holiday Party
December 1, 2012 – 6:00 pm

We have planned a nice change of venue for the 2012 Holiday Party. We will boarding the Queen Mary and taking a step back in time to enjoy the beautiful art deco and elegance of this Long Beach icon. We have blocked out rooms at a special rate of $139/night Deluxe King or $129/night for a Standard room. Do not wait to make your room reservations!! The Queen Mary is sold out every weekend and December will fill up even faster. Call 877-342-0742 and tell them you are a member of the Southern California Viper Club to get the special rate.

For more details on this event, please check our Forum post – Holiday Party
See you all at our next event!

Lance Kouchi

For our upcoming events click here: EVENTS

September 9th – Condor Cruise – Ventura
September 15th – Nino's BBQ

If you have not already renewed your VCA membership, I encourage you to take a moment and do so. If you are interested in becoming a member, please contact our Membership Director, Art via email… Art@socalviper.com or Click here to learn more.

On behalf of your 2011-2012 SoCal Viper Club Board Members, Thank You for your participation and support.

We look forward to seeing everyone out at the events throughout the year.

Lance Kouchi
President